Online Retail Performance: Milliseconds Are Critical
Website performance is critical to maintaining customer attention and completing online transactions, according to the latest State of Online Retail Performance report, issued by Akamai Technologies. In fact, the study found that a 100-millisecond delay in website load time can hurt conversion rates by 7 percent.
The data, gathered by SOASTA (now part of Akamai), represents one month's worth of anonymous user data from top online retailers, equating to approximately 10 billion user visits. The report delivers insights into how web performance affects consumers and, ultimately, online businesses, and explores the "magic number" for page load times and the impact of one-second performance improvements — or slowdowns — on conversion and bounce rates, as well as impact of performance on session length.
Findings include:
■ Half of consumers browse for products and services on their smartphones, while only one in five complete purchases using those phones
■ A two-second delay in web page load time increase bounce rates by 103 percent
■ 53 percent of mobile site visitors will leave a page that takes longer than three seconds to load
■ Bounce rates were highest for mobile phone shoppers, while tablet shoppers had the lowest bounce rate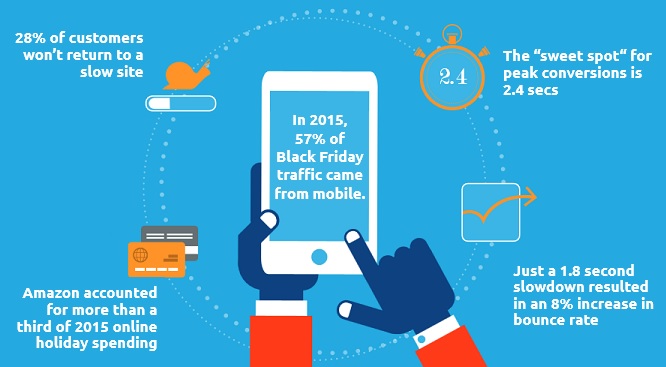 "Results from our State of Online Retail Performance report have shown that user experience is critical to e-commerce success, and things aren't getting any easier," said Ash Kulkarni, SVP and GM, Web Experience Division, Akamai. "Customers have extremely short attention spans, and degradations in website performance — no matter how small — can cause consumers to go elsewhere in an instant."
Ari Weil is Senior Director, Industry Marketing, at Akamai.
Ari Weil is Senior Director, Industry Marketing, at Akamai.