7 End User Experience Monitoring Tips for the Service Desk
Whether your team is called the Service Desk, the Help Desk, or Level 1 Support, you're the first line of defense in ensuring IT supports the business. When investigating a user complaint that the app is slow, or that it takes forever for the devices to boot up, you have to quickly analyze the situation to determine the fastest path to resolution. You need insight into user behavior, app performance, and health metrics for mobile, virtual, and physical devices to decide whether you can solve the problem or whether you need to escalate it to the appropriate team.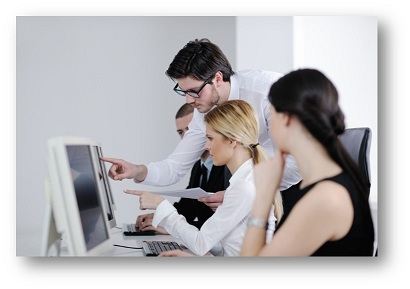 End user experience is driven by three streams of data. First is the health and performance of the device used by the end user. End user experience clearly suffers if the device lacks sufficient resources such as RAM, CPU, or battery strength. Slow boot times and frequent crashes produce the same result.
But end user experience also depends on app performance, as seen by the end user. Monitoring the performance of applications, as they render on the screens of the devices of end users, is a key capability.
The third stream of data is user behavior – what the end user is attempting to do with the application. The user's interaction with an application in the context of a business workflow is what drives user experience.
With the ability to not just monitor these three streams of data, but also to correlate them together, the Service Desk can truly ensure excellent end user experience for their customers.
Here are seven ways that an end user experience monitoring solution enables Service Desk teams to deliver excellent end user experience.
1. Monitor the end user experience of EVERY app
Monitoring application performance, as seen by the end user, is important for EVERY app used by the workforce. After all, enterprise end users rely on dozens of business critical apps throughout the course of their day. Not just web apps, but cloud-delivered apps, apps running on Citrix or virtual desktop environments, thick client apps such as SAP, or mobile apps.
2. Monitor the end user experience of apps running on ANY device
The typical enterprise end user relies on multiple devices throughout their day – smart phone on the commute, PC or laptop in the office, tablet while waiting in the client's conference room. And they require excellent end user experience of their business critical apps no matter what device they are using. The Service Desk needs a unified approach to monitoring end user experience on any device used by the workforce – mobile, physical, or virtual.
3. Identify EVERY business activity performed
When end users call the Service Desk, they don't complain about excessive CPU processing time or high network latency. They complain about their inability to use applications to do their jobs. A call center agent waiting too long to search a customer account. A retail store employee experiencing delays in editing a customer order. End user experience monitoring enables IT to monitor the click-to-render time of these units of work, as business critical applications render on the screens of users' devices.
4. Track the response time relative to performance targets
When users call to complain about "slow" app performance, how does IT even know what "slow" is? How is "slow" measured? Relative to what? And doesn't "slow" mean different things in different parts of the world, or for different types of devices and networks?
End user experience monitoring should automatically calculate a baseline for every monitored performance parameter. And with insight into the key attributes of the workforce end user – their identity, department, location, and all of the devices that they use – these baselines can vary, depending on where the user is and what device they're using. IT should also be able to establish manually-set thresholds for what constitutes acceptable performance for each business activity.
An end user experience monitoring solution compares the actual response time for business activities to this baseline or threshold, in real-time. With access to this information, Service Desk teams can quickly validate end users' complaints of slow performance, remotely, and non-invasively. No manual stop-watch timing is needed, and you don't need to take remote control of the end user's machine.
5. Identify the source of delay
As the first line of defense, it's the job of the Service Desk to escalate the ticket to the right team if they are unable to solve the problem. To avoid finger-pointing and labor-intensive "war rooms," an end user experience monitoring solution should identify whether the source of delay is the client device, the network, or the server.
6. Get an early warning of threshold violations
An end user experience monitoring solution enables IT to set both external and internal thresholds in order to stay on top of performance problems. The external threshold of an activity represents the SLA with end users, whereas the internal threshold of an activity represents an early warning of the risk of an SLA violation.
7. Drill down for further troubleshooting
To further investigate the source of the trouble with any monitored activity, the end user experience monitoring solution should enable the Service Desk team or Level 2 team to drill down into other metrics and analytics to provide additional information to resolve the problem.
Conclusion
With a world-class end user experience monitoring solution, you can proactively identify issues impacting end user experience, and troubleshoot them remotely and non-invasively, without interrupting the work of your end users.
Mike Marks is Chief Product Evangelist for Aternity.