PLATINUM SPONSORS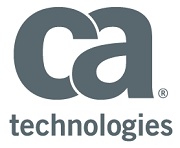 CA Technologies provides IT management solutions that help customers manage and secure complex IT environments to support agile business services. Organizations leverage CA Technologies software and SaaS solutions to accelerate innovation, transform infrastructure and secure data and identities, from the data center to the cloud. Application Performance Management (APM) from CA Technologies helps make every user interaction a loyalty-building experience. Designed to scale to your organization's needs, CA APM can manage billions of transactions from any device, automatically correlating multiple metrics to help you sort through the data and act decisively to protect the customer experience. For more information, visit www.ca.com.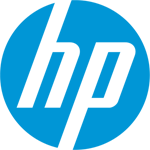 AppPulse from HP is a simple synthetic web monitoring service that enables users to monitor mobile, web or SaaS apps or sites - and improve web availability by 50%. For more information, visit saas.hp.com
GOLD SPONSORS

AppDynamics is the next generation application performance management solution that simplifies the management of complex, business-critical apps. No one can stand slow applications — not IT Ops and Dev teams, not the CIO, and definitely not end users. With AppDynamics, no one has to tolerate slow performing apps ever again. AppDynamics customers include Netflix, Priceline, TiVo, AMICA Insurance, Hotels.com, StubHub, Staples, Insight Technologies, and Cornell University. For more information, visit www.appdynamics.com.

Aternity monitors any application on any physical, virtual or mobile device providing a unique, user-centric vantage point that closes the visibility gap existing with network- and server-centric application performance management tools. By effectively transforming every device — physical, virtual, and mobile — into a self-monitoring platform that is user experience aware, organizations are empowered with user-centric, proactive IT management capabilities that dramatically reduce business disruptions and increases user productivity. For more information, visit www.aternity.com.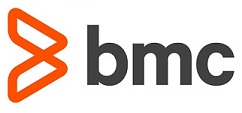 BMC delivers software solutions that help IT transform digital enterprises for the ultimate competitive business advantage. BMC has worked with thousands of leading companies to create and deliver powerful IT management services. From mainframe to cloud to mobile, BMC pairs high-speed digital innovation with robust IT industrialization — allowing customers to provide amazing user experiences with optimized IT performance, cost, compliance, and productivity. BMC believes that technology is the heart of every business, and that IT drives business to the digital age. For more information, visit www.bmc.com.
Dell Software delivers scalable yet simple-to-use solutions that can increase productivity, responsiveness and efficiency. Dell Software is uniquely positioned to address today's most pressing business and IT challenges with holistic, connected software offerings across five core solution areas, encompassing data center and cloud management, information management, mobile workforce management, security and data protection. For more information, visit software.dell.com/.

Dynatrace (formerly Compuware APM) is the innovator behind the new generation of Application Performance Management. Dynatrace's passion: helping customers, large and small, see their applications and digital channels through the lens of end users. Over 5,700 organizations use these insights to master complexity, gain operational agility, and grow revenue by delivering amazing user experiences. For more information, visit www.dynatrace.com

Idera is a provider of IT performance monitoring solutions. The company's products help database administrators, sysadmins, application owners and network engineers improve the health, availability and performance of their IT systems. More than 13,000 customers around the world – including many Fortune 1,000 enterprises, government agencies, and some of the world's largest datacenters and cloud infrastructure providers – rely on Idera products to keep their systems optimized and IT operations running smoothly. Idera companies include CopperEgg, Uptime Software and Precise Software. For more information, visit www.idera.com and www.uptimesoftware.com

Ipswitch makes software for businesses to manage networks, securely transfer files, and communicate via e-mail. The company's products are designed to increase productivity for people and organizations. Ipswitch products save time and money by being easy to learn, use, support and maintain. Over 150,000 networks depend on the Network Management Division of Ipswitch for integrated network monitoring software, including wireless network monitoring, server and application performance management, end-user experience monitoring, and network configuration management. For more information, visit www.ipswitch.com

ManageEngine is the Enterprise IT Management Software division of ZOHO Corporation. ManageEngine suite offers enterprise IT management solutions including Network Management, ITIL based Help Desk (on-premise and on-demand service), Bandwidth Monitoring, Application Management, Desktop Management, Security Management, Password Management, Active Directory reporting, and a Managed Services platform. ManageEngine products are easy to install, setup and use and offering extensive support, consultation, and training. More than forty-five thousand organizations from different verticals, industries, and sizes use ManageEngine to take care of their IT management needs cost effectively. For more information, visit www.ManageEngine.com

Netuitive is a provider of predictive analytics for IT. Netuitive replaces human guesswork with automated mathematics and analysis to visualize, isolate, and proactively address IT performance issues before they impact the business. For more information, visit www.netuitive.com.

ruxit, a division of Compuware Corporation, provides all-in-one monitoring and operations management for DevOps teams in startups, mid-size companies, and large organizations. Its unique AI technology enables companies to manage thousands of servers with less than one full-time resource. ruxit let's you monitor everything from user experience in the browser to your application stack all the way down to infrastructure and network. For more information, visit ruxit.com
Over the past 25 years, SL Corporation has become the most knowledgeable and responsive provider of real-time monitoring, analytics, and visibility solutions. SL's flagship product, RTView, addresses a broad spectrum of enterprise visibility challenges spanning application performance monitoring (APM), business service management (BSM), business activity monitoring (BAM), and component-level infrastructure monitoring. RTView has also become the de facto standard for enhancing visibility into TIBCO middleware, Oracle Coherence in-memory data grids, and complex distributed applications. For more information, visit www.sl.com

SmartBear is the choice of more than 2 million software professionals and over 25,000 organizations in 90 countries that use its products to build and deliver the world's best software applications. The company's user centric application management solutions support the key software delivery processes of development, testing, API readiness and application performance management across desktop, Web and mobile platforms. AlertSite, a division of SmartBear, is an industry-leading web performance monitoring solution, trusted by thousands of enterprises worldwide to monitor the end-user experience for core applications. For more information, visit www.alertsite.com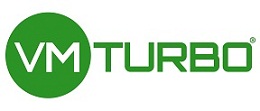 VMTurbo's Demand-Driven Control platform enables customers to manage cloud and enterprise virtualization environments to assure application performance while maximizing resource utilization. VMTurbo's patented decision-engine technology dynamically analyzes demand from applications, containers, network and VDI and adjusts configuration, resource allocation and workload placement to meet service levels and business goals. With this unique understanding into the dynamic interaction of demand and supply, VMTurbo is the only technology capable of closing the loop in IT operation by automating the decision-making process to maintain an environment in a healthy state. For more information, visit vmturbo.com
SILVER SPONSORS

Nastel Technologies is a premier global provider of application performance management solutions for mission-critical applications from the datacenter to the cloud. Nastel provides a unified platform to support all software and appliance-based middleware technology requirements. The company's goal is to help global 2000 customers handle their competitive pressures, achieve sustainable cost reduction and meet their regulatory challenges. Nastel's built-in analytics helps customers master the exploitation of big data and from this resolve problems faster, improve service levels and understand customer behavior. For more information, visit www.nastel.com.

SecurActive is a provider of application performance monitoring and network visibility solutions, based in Paris, France. SecurActive's Performance Vision is an out of the box, software only, and agentless APM solution that provides in-depth application performance capabilities' with a full retention of application transactions. The company's 500+ customers worldwide take advantage of an easy access to data and a comprehensive reporting. The agentless approach enables a 15 minute installation with zero impact on the application/infrastructure load and performance. Through virtual appliance deployment, Performance Visions offers a native Virtual Traffic Capture of the traffic between Virtual Machines. Performance Vision distinguishes itself by an outstanding Web Application Performance module (HTTP Page breakdown analysis) and an exhaustive Database Transaction analysis, with on-demand and automated packet tracing. For more information, visit www.securactive.net

SolarWinds provides powerful and affordable IT management software to more than 93,000 customers worldwide - from Fortune 500 enterprises to small businesses. The company believes that the IT pros who use their products everyday should be excited about them. That's why they put their users first in everything they do, and strive to deliver powerful functionality while making the users' jobs easier. They call it "user-centric software," and they believe that it's changing expectations for the enterprise software experience. For more information, visit www.solarwinds.com
Click here to find out how you can become a sponsor of APMdigest.